Introducing the owner of Red Hot Strippers. Tori! A dancer for ten years in the industry. Tori is working hard to bring quality assurance to the stripping industry. Not so long ago when you booked a stripper you definitely had little or no choice of who or WHAT performed for you. Stripping is changing with the times and we hope some day soon we will be closer to being able to guarantee your preferred entertainer. Tori and her staff are often booked out very quickly so we can't always service every client who requests us individually. We think all our guys and girls are great so in the meantime we hope you are happy with the team overall.
Redhot Strippers caters to any and all occasions.

---
Queensland's Hottest Centrefold Models and Title Holders
Our Male Strippers include "Mr Nude Australia" title holders.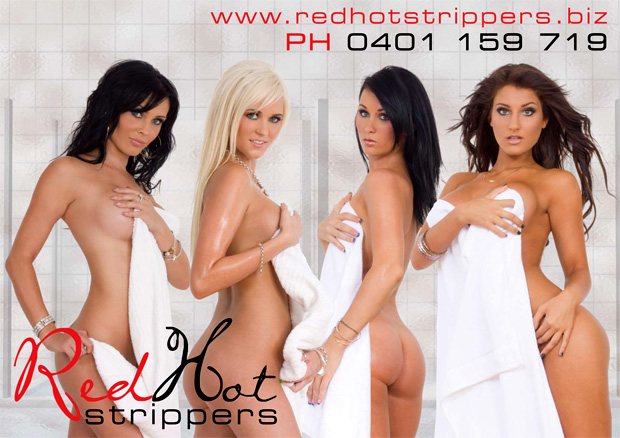 Custom shows can be arranged.